19 Aug

Our Clean & Care Service

This service focuses on cleaning outdoor furniture, cushions, umbrellas, pillows, rugs, and more!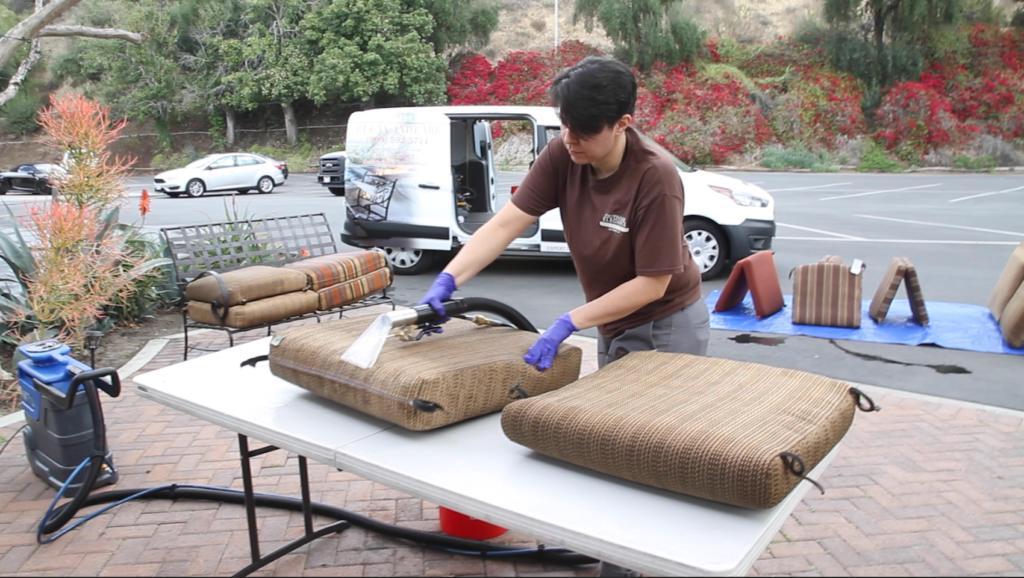 Pretreated with a soft scrub brush and our formulated chemicals that are strong
yet safe to remove dirt and grime that get imbedded in fabric.
Deep cleaned with our upholstery cleaner which finishes off the cleaning by
applying heat and removing excess water, so cushions are clean from the core
out.
All frames and umbrellas are cleaned and polished in accordance with product
standards.
All metal and most wicker are treated with our light-duty cleaner and heavy-duty
protectant. This combination will bring out a beautiful deep shine without leaving
a greasy residue, adding a UV inhibitor that protects against oxidation,
discoloration, and fading.

Don't stress and let our experienced staff take care of the mess!
Give us a call today at 909-592-5711, and ask for Andrea!