13 Apr

Small, Comfortable, and Personal

Let's consider the small and simple for a moment. Focus on a space that is easy and peaceful, where you can charge up your energy in the morning, clear your head after a long day, or sit down with a close friend and catch up over lunch. This is your bistro set, a small table that seats two, and transforms a small space in your outdoor living area into a personal getaway. This space is a tiny sanctuary, and it's perfect for many key parts of your day.

Breakfast Nook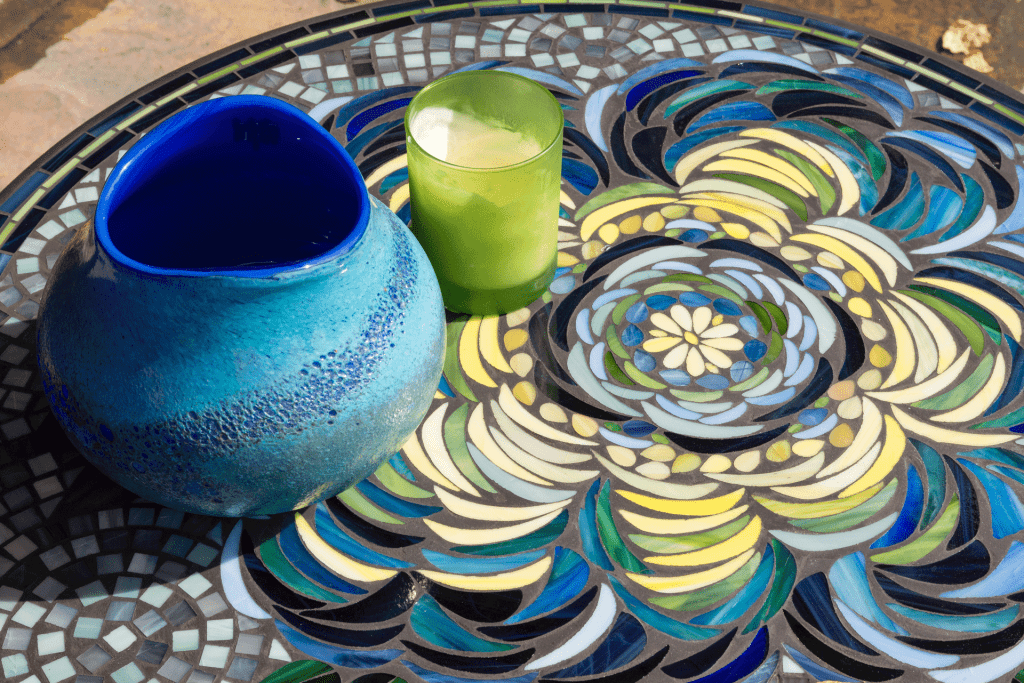 For many of us, morning rituals are essential. Our coffee and reading is the first waking experience, and one that prepares us for the rest of our day. This moment summons us from bed, so the atmosphere is essential. Many bistro tables make this ritual timeless and enjoyable, and you will never tire of them.
KNF Neille manufactures beautiful tabletops of cement and tiles to create many wonderful tapestries, with perfectly smooth surfaces for your coffee, plates, and magazines or books. They have many combinations of colors and designs, to greet you everyday with a mood that lifts your spirits and relaxes your mind.
Your bistro set creates a perfect breakfast nook, where you can enjoy the peace of your outdoor space. Whether you're looking down at a bright tile tapestry by KNF, or the timeless white marble by OW Lee, this table will display a clean and elegant design that speaks to your tastes, and provides the simple assurance that you can always return to this space whenever you want.
Lunch Time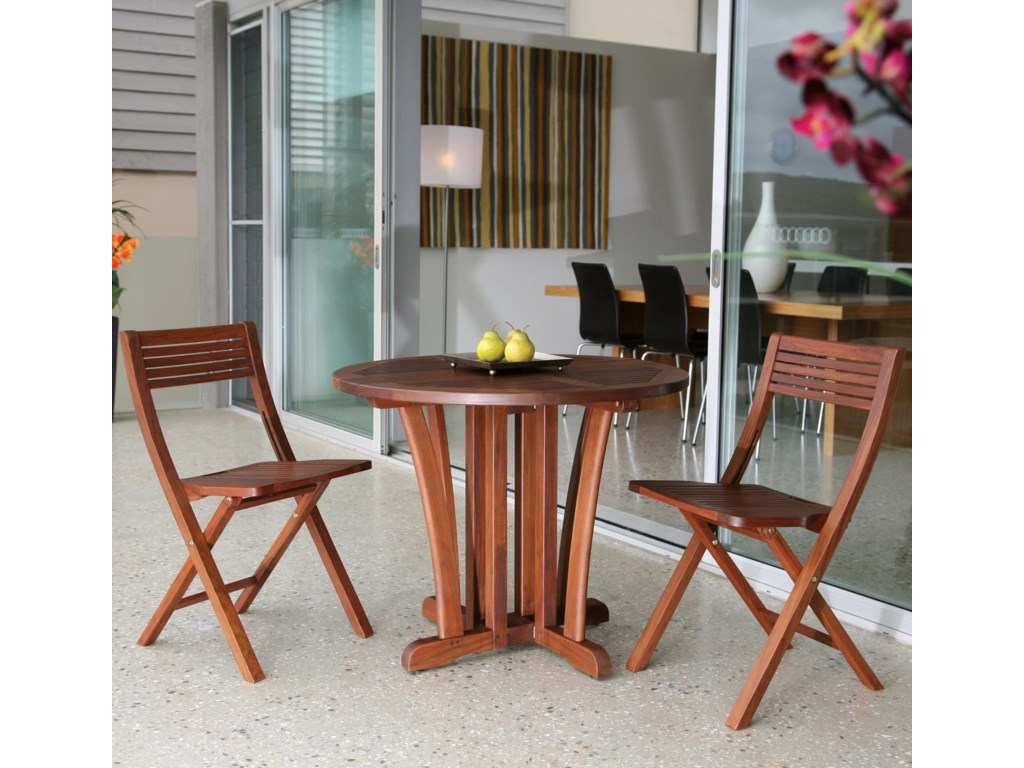 Your bistro set is casual and intimate. It's perfect for catching up with an old friend over a bite of lunch. The gateleg roundtable by Jensen Leisure is part of a three piece bistro set with a deep wood finish, which is both durable and inviting. It's wonderful for a nice lunch date at your home.
The deep wood finish from Jensen Leisure is, like with all of our manufacturers, tested to withstand harsh elements from every season. That also means there's no need to worry about coasters or spills. The table and chairs are built to last, and you can set lunch up easily, knowing that just the essentials, your plates and glasses, are needed and no lasting marks will be left. This is true of every little bistro set we carry.
Entertain Your Friends
Any bistro set will compliment your space when you set it in close proximity to an outdoor kitchen or bar. It's a natural spot to take a seat and relax with snacks and/or a drink, and take in the rest of the group's energy. You can be having a group of friends over to watch a game under the shelter of your California room, and your little bistro set will be a popular hangout. Two friends will take a seat, and then a circle of standing friends will join them in conversation.
One great beauty in bistro sets is how they can go from a peaceful sanctuary to an all out social accelerant. It's a feature in your layout that never calls attention to itself, takes up very little space, but is always appreciated. Surrounded by guests, it's still a relaxing spot to take a seat with a drink, so in a way it's the best guest you'll ever have — perfect for one-on-one interactions while becoming the most popular one in any crowd.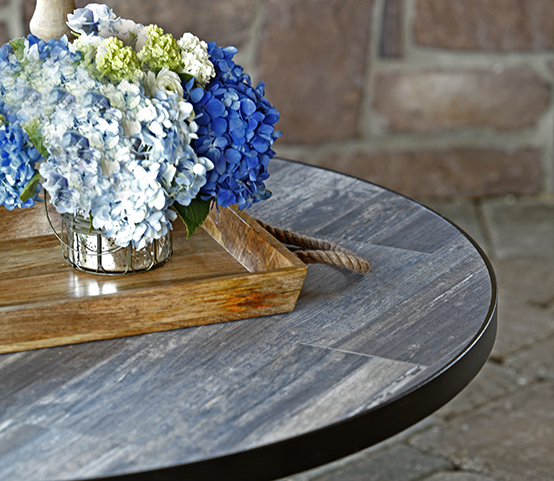 Apartment Balcony
Some spaces are too small for elaborate backyard setups, and you have to be economical and simple. This is where your little bistro set really gets to shine. Depending on your small outdoor space, you have options in the colors and styles of table and chairs to choose from. For a sunken breakfast nook in front of your building, a pop of color from KNF's gorgeous tiles can put a sunny mood on your city morning. If you try a porcelain round table top from OW Lee, you can bring a timeless marble work of art into an otherwise modest space.
These tables and chair sets are designed to bring comfort and elegance to small spaces, and will transform your balcony into a great spot for guests to admire your view, and for you to relax. And they last, so if you decide to expand, know that they will become a great addition to your larger outdoor living space.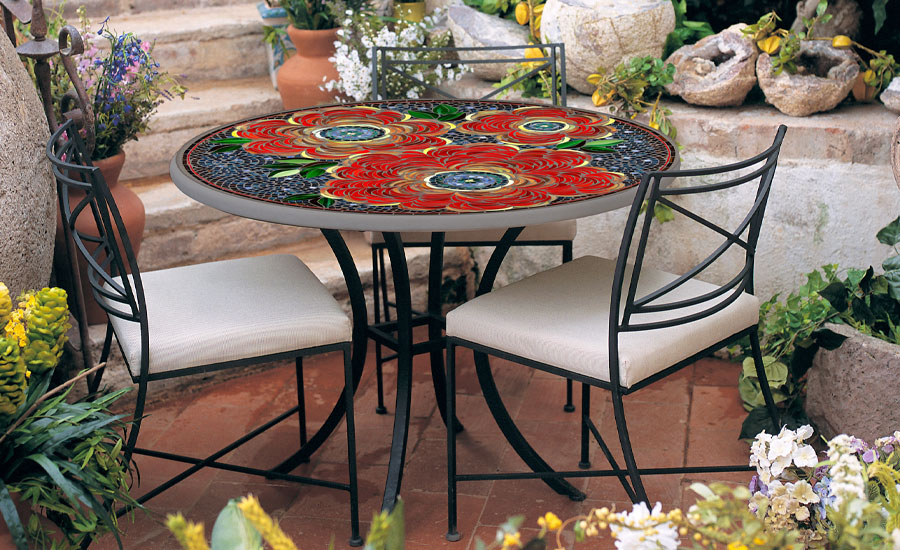 Easy, Modest, and Versatile
Sometimes the simplest and smallest design proves the most useful. Your bistro set is a couple of seats and a table that takes up a very minimal amount of space. It sets a good mood for the rest of your home, and is always inviting. It can be a sanctuary when you need a moment alone in the morning, or a magnet for conversation and laughter at a party. However you find use for your little bistro set, and whatever style you choose to take home, it will compliment your life without cluttering it, enriching your outdoor living space with style and comfort.